Posted by MEGA T
Highlight: Will never break   Oh the constant battle of having to keep up with the wear and tear of DJ gear. I hate it. I hate that I have to buy needles so often. I hate that I have to buy control vinyl all the time. I get frustrated when my headphones die. I hate that I have lost so many fader knobs. And I absolutely hate hate hate when I break a fader. I understand that companies need to make things last only so long. It's good for business when DJs lose and break stuff. But yo, a...
BEATLAB
,
DJ
,
DJ EQUIPMENT
,
DJ EQUIPMENT FOR SALE
,
DJ MIXER
,
INNOFADER
,
MIDI
,
MIXARS
,
MIXER
,
RECORD STORE
,
SCRATCHING
,
SERATO
,
SERATO DJ
,
USB
,
VINYL RECORDS
Posted by MEGA T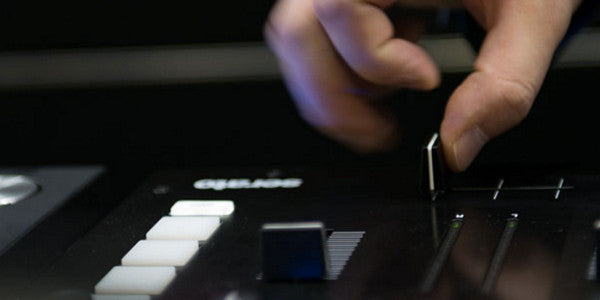 Highlights: - Serato DJ- Smooth Fader- Overall feel is solid and well built- Great pads- Awesome price At this point in time, June 2017, The Mixars Duo is old news. Mixars, an Italian dj and studio gear company, made a big splash at NAMM 2016 with their early line of mixers and turntables. Since then they have modified that first line and have announced newer pieces of gear. So why a Mixers Duo post now? Well, for starters, the Duo isn't on every block yet. Not too many DJs and Tablist have had the chance to take a test drive....