Posted by MEGA T
Highlights: 2 In - 2 Out USB Best sound quality for the price Portable Easy plug and use I host an online mixshow called "Viberoom" that airs twice a month on Beat Junkie Radio (Yes, those Beat Junkies. The legendary Beat Junkies) - and their station is hosted on the Dash Mobile App. So putting together a great quality show is a must when you're being co-signed by a pioneering DJ crew like the Beat Junkies. From the DAW system to the mixers, turntables and song selection, everything has to be top notch. But being on a budget can make...
BEATLAB
,
DJ
,
DJ EQUIPMENT
,
DJ EQUIPMENT FOR SALE
,
DJ MIXER
,
INNOFADER
,
MIDI
,
MIXARS
,
MIXER
,
RECORD STORE
,
SCRATCHING
,
SERATO
,
SERATO DJ
,
USB
,
VINYL RECORDS
Posted by MEGA T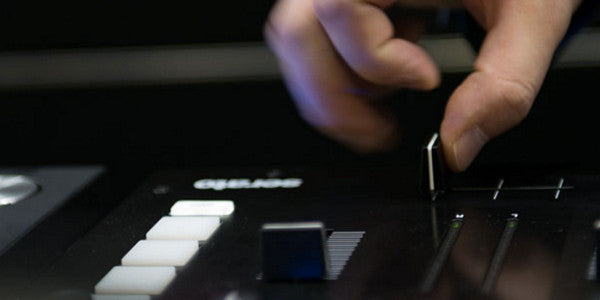 Highlights: - Serato DJ- Smooth Fader- Overall feel is solid and well built- Great pads- Awesome price At this point in time, June 2017, The Mixars Duo is old news. Mixars, an Italian dj and studio gear company, made a big splash at NAMM 2016 with their early line of mixers and turntables. Since then they have modified that first line and have announced newer pieces of gear. So why a Mixers Duo post now? Well, for starters, the Duo isn't on every block yet. Not too many DJs and Tablist have had the chance to take a test drive....